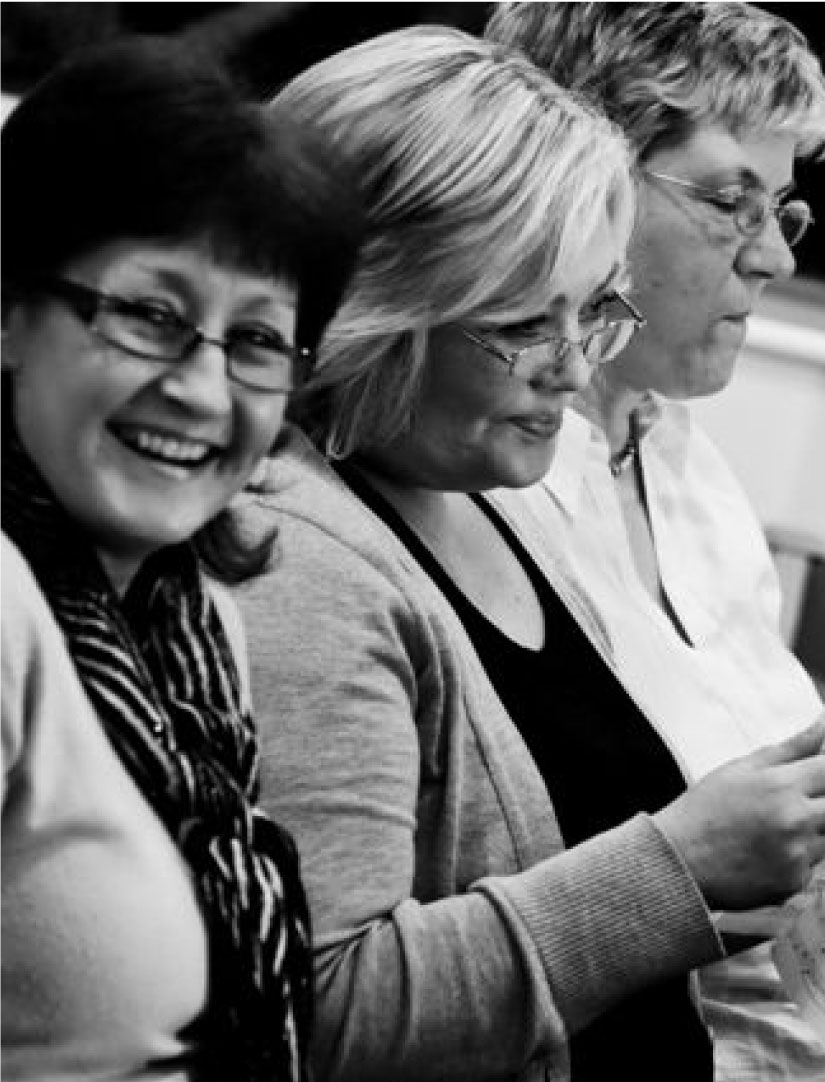 The String of Beads is a 3 part SSA harmony Choir of around 20 singers formed over 20 years ago by members of the Choir of  the Venerable Bede Church in Stanningley. The original remit was to perform a concert in order to raise funds to provide a new organ for the Church. Sufficient funds were quickly raised for the Organ however, it was decided the Choir was having so much fun they would continue with the popular and contemporary style of  music performed by the String of Beads to raise more money to benefit local community charities.
The original Choir was a mixed voice 4 part SATB ensemble however, due to dwindling numbers in the tenor and bass sections we reluctantly took a decision to reform the choir into a Ladies SSA choir as it is today. The membership still includes one or two original members from the Choirs founding group.
The choir is led by Joe Smith and supported by Jon Chamberlain on the piano. Joe is currently studying Classical Composition at Leeds Conservatoire. He has grown up with music his whole life, singing in his church choir from being a boy and appearing on stage from the age of five. He has sung for many groups around Leeds and West Yorkshire, including Bramley Parish Theatre Players, Leeds Gilbert and Sullivan Society, Concentio, Futurist Theatre Company, Lindley CAOS, Cleckheaton and Spenborough Amateur Operatic Society and has even performed at the Edinburgh Fringe Festival.
Jon, our accompanist, took his musical training at Leeds College of Music, graduating in 2004 with a first-class honours degree. He has since flourished as a freelance musician, entertaining audiences through a wide range of musical styles, including jazz, classical, rock, pop, and everything in between. Whether it's supporting vocalists, instrumental soloists, or entire ensembles, his ability to empathise and connect with fellow musicians has earned him a reputation as a reliable and dynamic accompanist. Additionally, Jon holds positions as a piano accompanist at Northern Ballet and the Northern School of Contemporary Dance.
The choir has a lively and varied repertoire and has been lucky enough to perform at Kirkstall Festival, Wheatfields Hospice and Leeds train station. We normally perform four or five public concerts each year and are available for private events.
We are currently seeking new members across all sections of the Choir. If you love to sing and have a couple of hours to spare every Tuesday evening then come along and have a listen – see what you think! We cater to all abilites and you don't even need to be able to read music. Get in touch with us here.