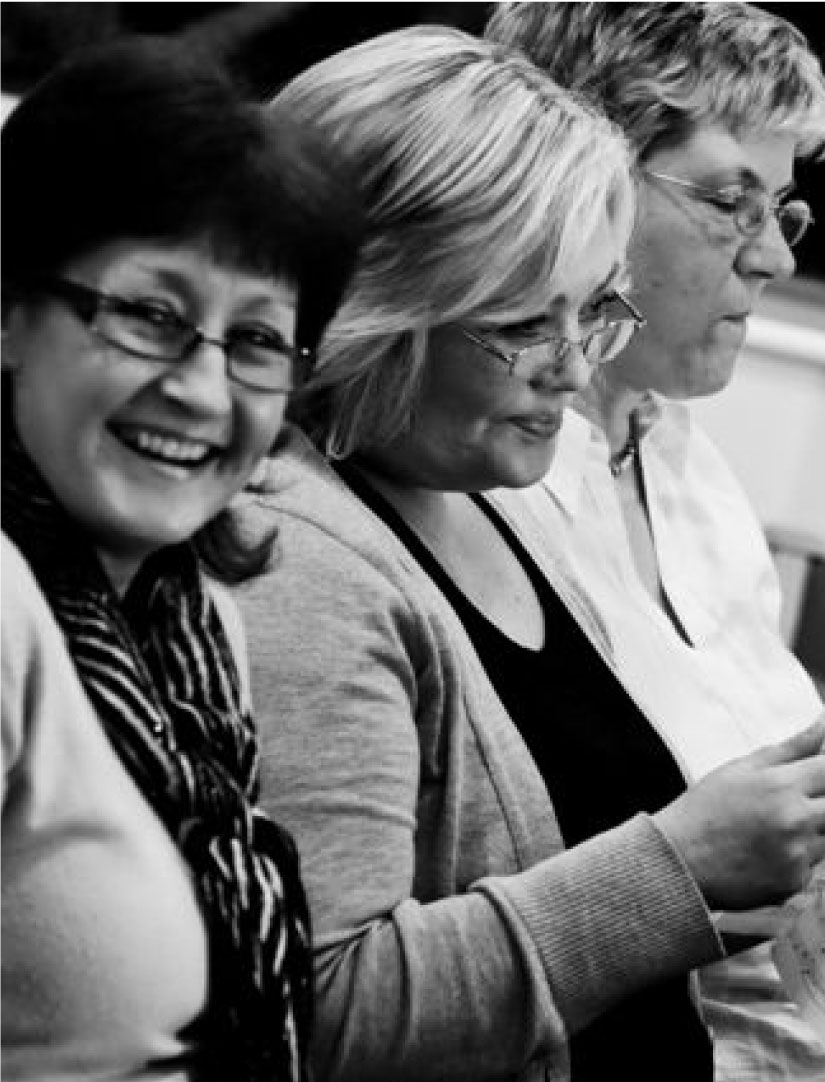 The String of Beads is a 3 part SSA harmony Choir of around 20 singers formed over 20 years ago by members of the Choir of  the Venerable Bede Church in Stanningley. The original remit was to perform a concert in order to raise funds to provide a new organ for the Church. Sufficient funds were quickly raised for the Organ however, it was decided the Choir was having so much fun they would continue with the popular and contemporary style of  music performed by the String of Beads to raise more money to benefit local community charities.
The original Choir was a mixed voice 4 part SATB ensemble however, due to dwindling numbers in the tenor and bass sections we reluctantly took a decision to reform the choir into a Ladies SSA choir as it is today. The membership still includes one or two original members from the Choirs founding group.
The choir has been under the expert direction of Roland Mander since 2016. Roly has worked with the choir to improve confidence levels and produce a fabulous sound. The choir now has a lively and varied repertoire and has been lucky enough to perform at Kirkstall Festival, Wheatfields Hospice and Leeds train station.
Previously the choir was under the direction of David Wood who joined in March 2010. David was a member of the original Choir in the tenor section before developing his career in various bands, composition and musical theatre.
We normally perform four of five public concerts each year and are available for private events.
We are currently seeking new members across all sections of the Choir. If you love to sing and have a couple of hours to spare every Tuesday evening then come along and have a listen – see what you think! We cater to all abilites and you don't even need to be able to read music. Get in touch with us here.